CNC – Custom Metal Spinning
CNC Metal Spinning Application
CNC Custom Metal Spinning allows for proper shaping of many types of material including, but not limited to, aluminum, brass, copper, composites, Styrofoam, and wood. Computer guided lathes are set with a blank metal sheet or tube rotates at a very high speed all while your material is shaped into the desired shape. The metal spinning equipment moves at a rapid speed with the friction that creates the force to form the metal part. The rollers can be applied in various ways to achieve different results. The machines can be programmed as well to create shapes within 1/32″ accuracy each time. Metal spinning is efficient, quick, precise, and relatively flexible due to the easy application method. Our engineers routinely monitor and measure parts to be sure they meet your standards.
We have artisan hand spinners that work with precious metals, or other metals that are not able to go on automated machines. We will also assign a job to hand spinning small quantities to save on set up costs.
The Foremost Engineering department is built upon technology which extends to state-of-the-art machinery. Our CNC lathes and milling machines produce tooling up to ten times faster than traditional methods. Our engineers and toolmakers are seasoned and committed. They recognize potential problems at the early stages of your project, which virtually assures you of bringing your product to market on schedule.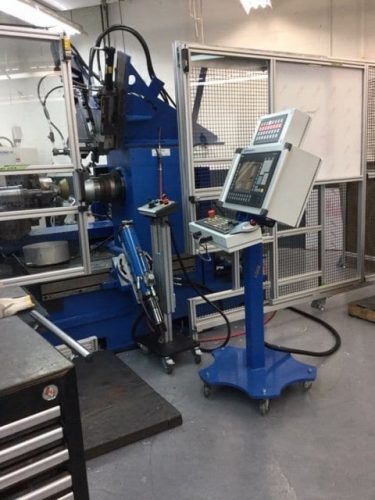 At Foremost Manufacturing our CNC Custom Metal Spinning equipment is made from the highest standards and cutting edge technology of today. Our metal spinning services provide for a perfect end result. Have questions? Call us today!
908-687-4646
Email at 
mail@foremostmfg.com 
or simply fill out our 
online form. 
Our manufacturing facility is located at 941 Ball Avenue in 
Union
, New Jersey.
Get In Touch To Learn More